Congresswoman Zoe Lofgren proudly serves as
A Democratic Member of the United States House of Representatives.
Today, Zoe represents the 19th congressional district of California, based in San Jose and encompassing parts of Santa Clara County stretching towards Morgan Hill, San Martin, and Gilroy to the south. The district is rich in culture — with its residents speaking nearly 60 different languages — and has the distinction of currently having the largest Hispanic population of any district in the Bay Area as well as the largest concentration of Vietnamese Americans in the country.
Zoe has received numerous awards for her work on immigration, health care, technology, transportation, and women's issues.
Now that we know the final results from the California Citizens Redistricting Commission's work, Zoe has announced that she is running for re-election in 2022 in the newly-drawn 18th congressional district (CA-18).
This new district includes Zoe's home in downtown San Jose and encompasses communities in Santa Clara, Monterey, Santa Cruz, and San Benitos counties. The cities and communities in the new CA-18 include San Jose, Salinas, Gilroy, King City, Soledad, San Juan Bautista, Gonzales, Morgan Hill, Watsonville, Hollister, and Greenfield.
Zoe very much looks forward to introducing herself to the new voters and constituents who live in CA-18; to listening to their concerns, advice, and ideas; and to working to earn their faith, trust, support… and their vote, too.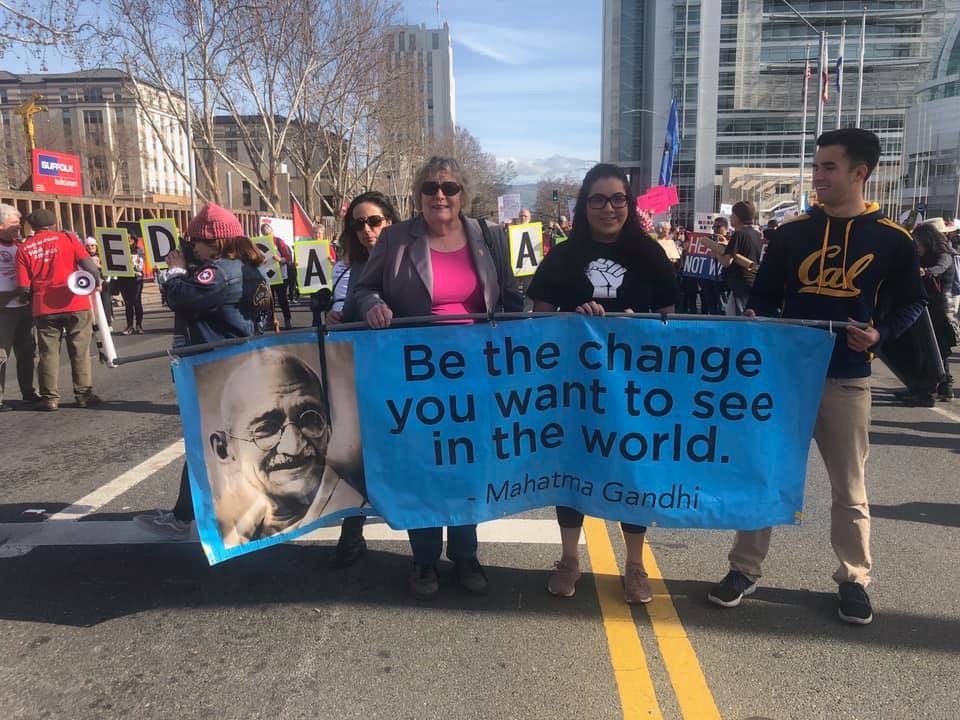 In addition to currently representing the 19th district, Zoe was elected by her colleagues to serve as the Chair of the California Democratic Congressional Delegation – consisting of forty-three Democratic Members of the House of Representatives from California. It is the most diverse delegation in the House and outnumbers all other state House delegations.
Zoe is the only Member of Congress to be involved in the four modern impeachment proceedings – and she was the first woman in all of U.S. history to address the Senate as an Impeachment Manager in 2020.
In January 2019, Zoe was chosen by Speaker of the House Nancy Pelosi to Chair the House Administration Committee – a position often referred to as the "Mayor of Capitol Hill" – and unanimously confirmed by her colleagues to the position. She was re-confirmed in January 2021. The House Administration Committee oversees federal elections, campaign finance, and legislative branch agencies that support Members of Congress, including the Architect of the Capitol, Capitol Police, and the Library of Congress.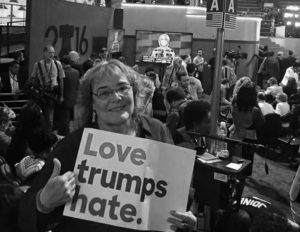 Additionally, Zoe serves as a senior Member of the House Judiciary Committee; the Select Committee to Investigate the January 6th Attack on the U.S. Capitol; and the House Science, Space and Technology Committee.
Zoe has held the coveted role of Chair or Ranking Member of the House Immigration and Citizenship Subcommittee during eight consecutive sessions of Congress (since 2007).
In this position – and as a longtime immigration attorney and immigration law professor – Zoe is recognized by her colleagues and immigration advocates as an established champion of comprehensive immigration reform, a national leader on immigration policy, and a staunch defender of DACA (the Deferred Action for Childhood Arrivals program).
During the 116th Congress, Zoe led a group of bipartisan lawmakers in negotiations with the United Farmworkers of America and Farm Bureau that resulted in the Farm Workforce Modernization Act – a comprehensive agricultural workforce reform bill that provides a path to legal status for an estimated 1.5 million farmworkers and improves the H-2A temporary agricultural visa program. The bill passed the House with overwhelming support in both the 116th and 117th Congresses – and awaits action in the Senate.
More recently, Zoe led House efforts to include immigration measures in the Build Back Better Act. That bill, which passed the House along party lines on November 19, 2021, includes measures that would provide temporary relief to an estimated 7 million undocumented individuals, and ease the hardships associated with the lengthy family-sponsored and employment-based immigrant visa backlogs.
In 2010, due to her tireless work on the Development, Relief and Education for Alien Minors (DREAM) Act, then-Speaker Nancy Pelosi presented Zoe with the gavel used to preside over the passage of the bill in the House of Representatives.
Zoe is also regarded as a leader in Congress on increased access to broadband, STEM education, transportation, affordable housing, patent reform, net neutrality, copyright issues, digital rights, privacy, and civil and constitutional rights.

She was a co-author of the 2007 Innovation Agenda, which included improving STEM education as a key pillar, along with 22 other policy recommendations, for increasing American Innovation. To date, 21 of those 22 recommendations have become law. Zoe was the guiding force behind the U.S. Patent and Trademark Office opening their first-ever West Coast satellite office in San Jose in 2015. And she successfully fought to initiate the "e-rate" that provides affordable internet access for schools, libraries, and rural health centers.
The daughter of a beer truck driver and former Teamster and a cafeteria cook, Zoe has lived in the Bay Area for her entire life. She attended Palo Alto public schools from K-12. With the help of scholarships and a night shift job at the Eastman Kodak plant in Palo Alto, Zoe later graduated with a bachelor's degree in political science from Stanford University and cum laude from Santa Clara University School of Law.
Zoe served on the staff of former Congressman Don Edwards for eight years in both his San Jose and Washington DC offices.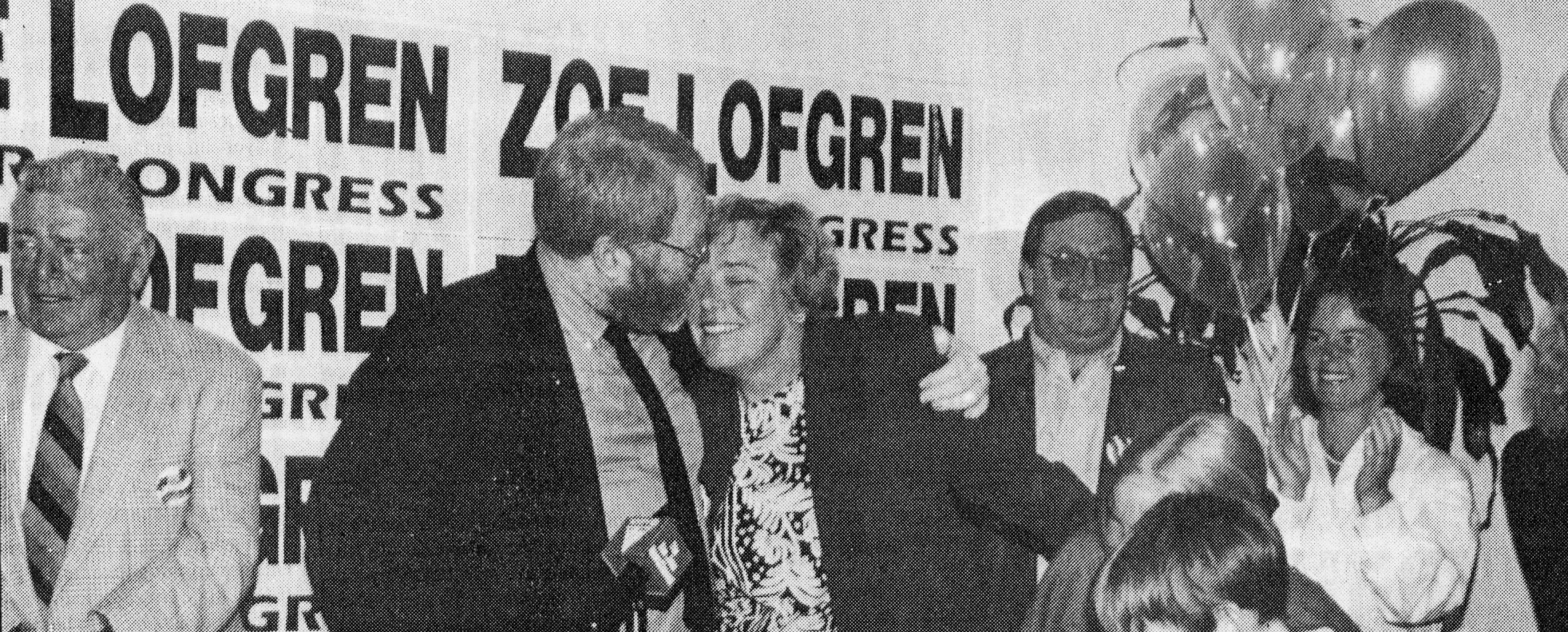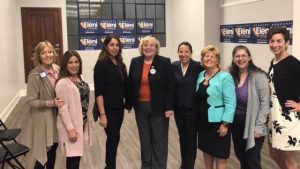 Following Congressman Don Edwards' retirement, Zoe entered the Democratic primary in what was then the 16th congressional district. Zoe was the decided underdog in the primary, but with the help of friends, neighbors, and supporters she turned around a 20-point deficit to pull off an upset win. In her campaign, Zoe challenged a state law that said she couldn't list her occupation as "county supervisor/mother" on the election ballot. The California legislature changed the law later that year.
While practicing and teaching immigration law, she was first elected to the San Jose Evergreen Community College Board in 1979. The same year, Zoe became the first Executive Director of the San Jose nonprofit Community Housing Developers, and she has been committed to solving the affordable housing crisis in the area for decades.
In 1980 Zoe was elected to the Santa Clara County Board of Supervisors as part of the first ever female-majority Board. She served as a Supervisor for 14 years.
Zoe also served on the Santa Clara County Traffic Authority and chaired the committee studying BART's extension to the South Bay as a County Supervisor. Continuing into her time in Congress, Zoe spearheaded the Measure A and Measure B high­way funding campaigns, which provided funding to improve highways 85, 101, and 237, connected BART and Caltrain in downtown San Jose and Santa Clara County, and helped relieve traffic congestion on all 10 area expressways.
Zoe lives in San Jose with her husband, John. They have two children and twin grandsons.
Donate Now
Click on an option to get started. If you've saved your payment information with ActBlue Express, your donation will go through immediately.